Your Perfect Golf Companion and Makes a Great Gift for All Golfers!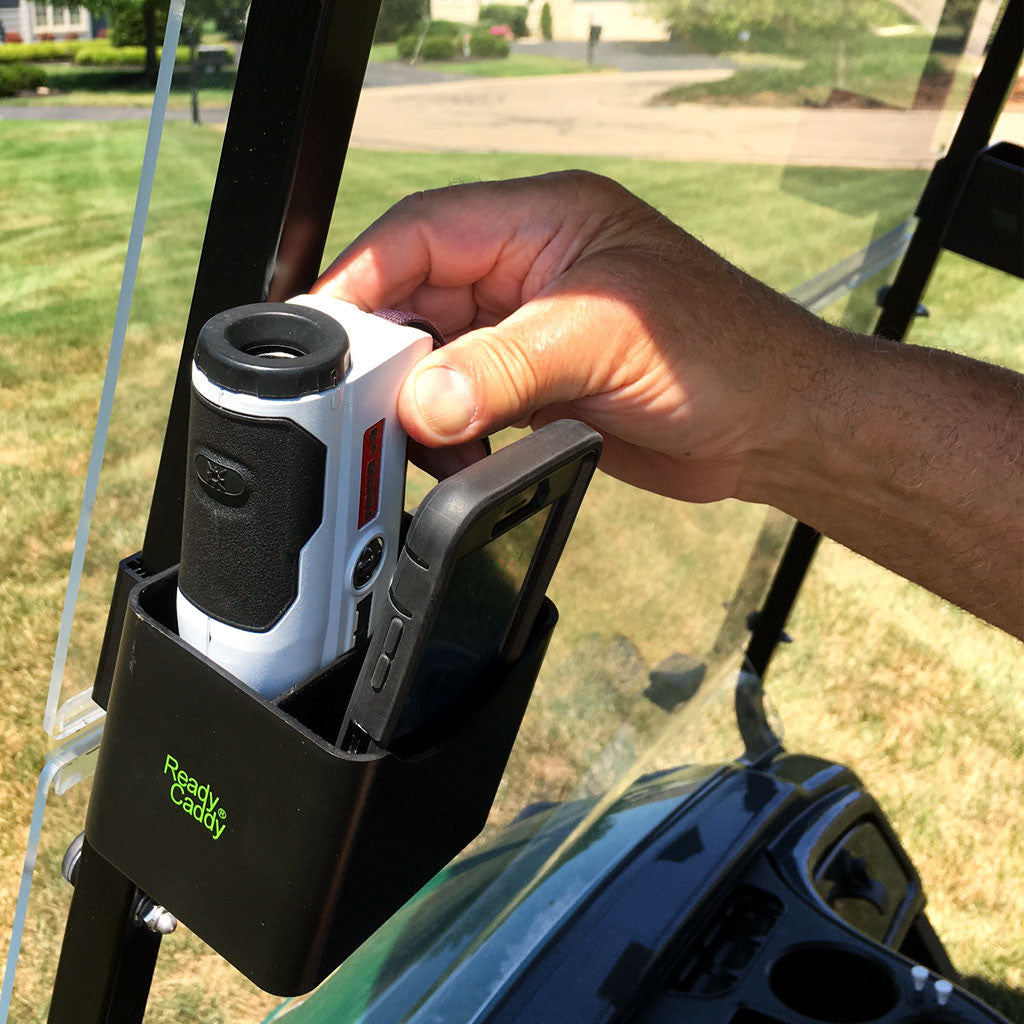 Instant Access To All of Your Accessories
Everything right at your fingertips
Two felt-lined compartments
No rattles or scratches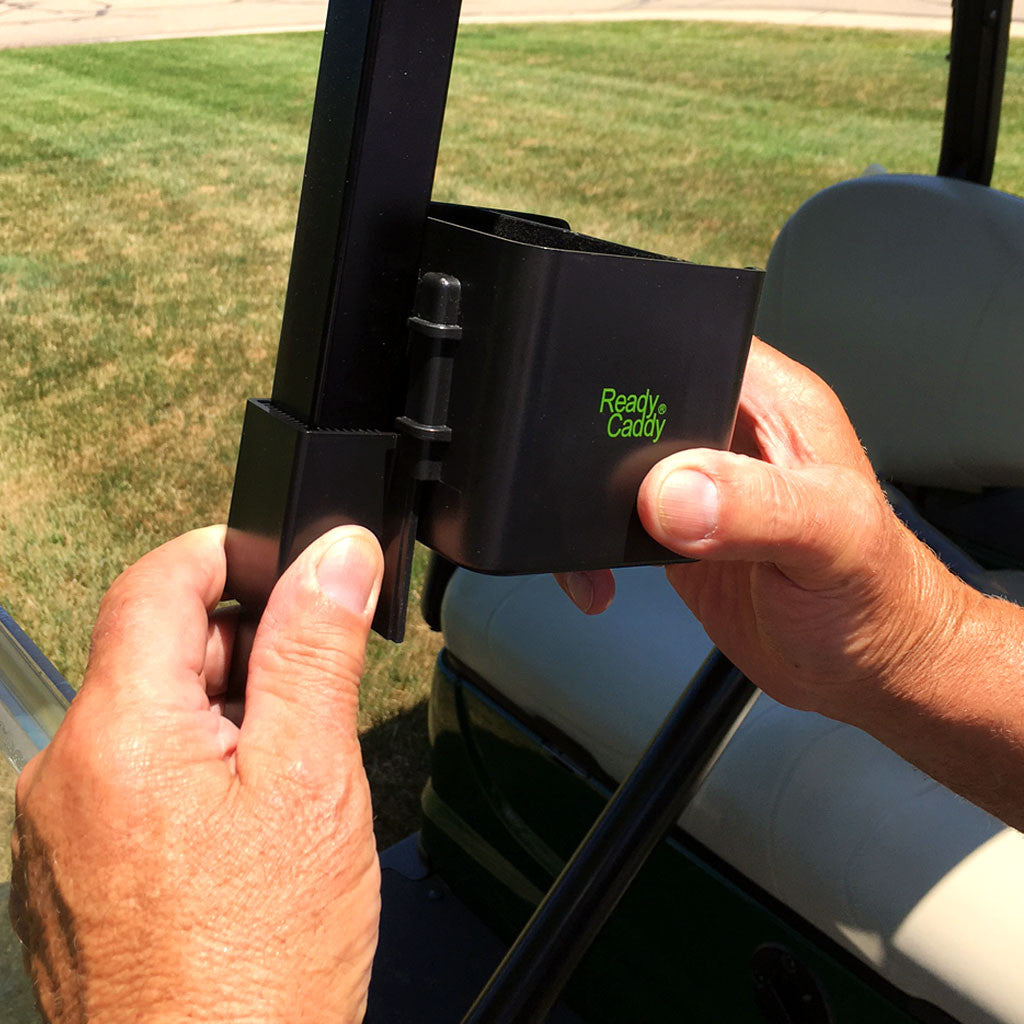 No Tools Required
Instantly attaches to roof support post
Can be used with the windshield up or down
Features
No Tools Required

Simple, two-piece design instantly attaches to any square-post golf cart roof support. Every Ready Caddy comes with three mounting clamp sizes: 3/4", 1" and 1 1/4"

Rust Free

Sturdy, weatherproof plastic will never rust, so you can use your Ready Caddy in any kind of weather.

Portable and Packable

Ready Caddy easily fits into most golf bags and includes a soft, draw-string pouch for storage and protection when traveling.

Speeds up Play

Fast and easy access to all of your accessories means you spend less time searching and more time playing.
Buy Ready Caddy - The Portable Golf Cart Organizer
Click here to buy a 4-pack of the Ready Caddy portable golf cart organizer for the cost of 3. SAVE $19.95
Want more than four?

Bulk discounts available!

If you'd like to make a large order, please call us at 1-800-805-4478, or send an email to ddhdesignllcorders@gmail.com to find out more.
FAQ
How easy is it to install?
No tools are required. Ready Caddy attaches to the golf cart roof support post in just seconds.
Does it fit with my windshield up?
Yes, it is designed to fit flat on the windshield side of the roof support post.
Does the Ready Caddy hold all manufacturer's and sizes of range finders?
We have not come across one that does not fit.
Do you have replacement clips available if I lose one?
Yes, replacement clips are available in all three sizes: 3/4", 1" and 1 1/4", depending upon the size of the square roof support post.
How quick can I get my order filled?
Orders are filled daily and are shipped by US Mail or FedEx depending on quantity ordered.
Is the Ready Caddy Weatherproof?
Yes, Ready Caddy is made of very sturdy plastic,  it will not rust, comes with a rain bonnet and has drain holes.